Our Scholarly Activities
Together, we have contributed multiple book chapters, included in Pathways of the Pulp, Decision Making in Periodontics, and Decision Making in Prosthodontics. We have taught numerous continuing education courses, conducted study clubs and have lectured locally and internationally on prosthodontic and implant subjects.
Our Professional Memberships
FELLOWS OF THE AMERICAN COLLEGE OF PROSTHODONTISTS
Only Board Certified Prosthodontists are Fellows, other prosthodontists can join the College as Members. Only 20% of practicing prosthodontists are Board Certified, which equals less than ½ of 1% of dentists in the U.S.
FELLOWS OF THE AMERICAN COLLEGE OF DENTISTS
This is a professional organization that recognizes excellence in dentistry. A dentist cannot join the American College of Dentists, he or she must by nominated by their peers and selected for membership by the College.
MEMBERS OF THE AMERICAN DENTAL ASSOCIATION, CALIFORNIA DENTAL ASSOCIATION,
SAN FRANCISCO DENTAL SOCIETY
This triad of national, state, and local organized dental societies are instrumental in continuing the education of dentists on behalf of the patients we care for.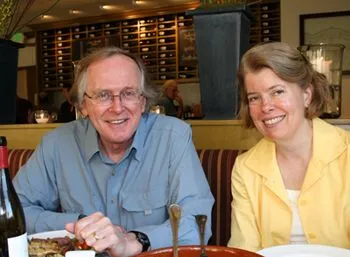 Our Personal Lives
We love living and working together - our personal and professional lives have achieved a fusion that we think is pretty special and kind of unique.
And we love our adopted city of San Francisco, with its outstanding Opera, beautiful baseball park, vibrant downtown, and cool fog at home. We thank you for sharing your city with us.
Meet the Staff
At Prosthetic Dentistry, Dr. Kathy Mueller and Dr. Galen Wagnild work closely with a talented staff consisting of clinical, hygiene, and office personnel.
Administrative Staff