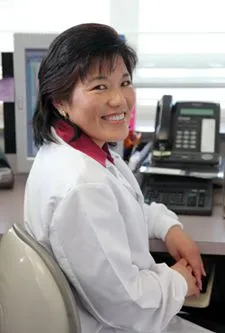 Here at Prosthetic Dentistry, we work hard to provide expert care with reasonable professional fees and convenient financial options. Here's how:
We send monthly statements, and accept checks, Visa, Master Card, and American Express.
We file your insurance claim first, and send a statement for the balance once the insurance has resolved. To avoid writing checks for small balances, we can keep your credit card on file to cover the remainder.
For complex treatment, we provide written information about your treatment and the estimated fees. We have interest-free payment plans available for the period of your active treatment. Before starting your treatment, call Diane to arrange a plan that works for you! She can be reached directly at (415) 956-6056, or you can email her your billing and insurance questions at [email protected].
Insurance Info
You deserve the best dental care, and dental insurance is a valuable benefit to assist in obtaining that care. We work hand-in-hand with you to maximize your insurance payment for covered procedures. We generate the necessary documentation so that your carrier can provide you with the benefits outlined in your policy. Dental insurance can be confusing and comes with rules and limitations that you should know about. Click here for Insurance FAQs. So it's necessary for you to get your questions answered by your insurance provider. The representatives are the trained professionals who can answer questions about your plan particulars. Click here for numbers and websites of major insurance companies.
IMPORTANT!
Keep us up to date on any personal, employment or insurance changes. Complete and accurate insurance information is essential for you to receive your covered benefits. Otherwise, your claim will be rejected.
SO WHERE DO WE FIT IN?
We are dental professionals and provide care outside of the realm of insurance considerations. We make recommendations based on your health needs or your cosmetic wishes only. We then take direction from you, not from your insurance company.
Insurance limitations should not limit your dental health. We are not part of your insurance company – we don't work for them, we work for you!
YOUR RESPONSIBILITIES
Your dental treatment is highly customized, individual care created only for you. You are responsible for the entire fee for your treatment, regardless of what your insurance does or does not cover. With hundreds of insurance plans in our practice, we cannot be knowledgeable about what your particular plan covers, or provide treatment on the assumption that an insurance company will pay for your care.